Petra Raissa Nogueira is an artist/curator/designer [as well as a thinker, dreamer and cultural producer], born and based in London.
Nogueira's artistic practice engages with conceptual, social, political and cultural ideas that impact the body, in relation to femininity, feminism, Black culture and heritage and intersections of these concepts. Working in a transdisciplinary way across mediums such as collage, design, drawing, installation, photography and printmaking. 
Nogueira's visual poetics is enriched through collages; built of reconsidered references, expressive colour, manipulated texture, layered mark marking and luminosity.  The descriptive richness of collages allows for her to uniquely consider the condition and power of collective visualisation, actuality, truth and consciousness. Ultimately, Nogueira is invested in producing embedded compositions that speak unrestricted.

Further, Black feminist theory is the operating lens and driving force of Nogueira's work, as a guiding core concept. Enabling dislocation from historical structures into a new reconceptualised space that upliftingly asserts complexity and heterogeneity and embraces individual and universal exchange and progress. 
Previously, she co-founded a non-profit art collective, that focused on producing, curating and working collaboratively with other female creatives.​​ Channeling the exchange, participation and visual-arts activity of women of colour artists.
As of 2021, Nogueira has showcased work at The Business Design Center, Central Saint Martins and Zari Gallery. She is currently developing practices across digital media and interactive installations.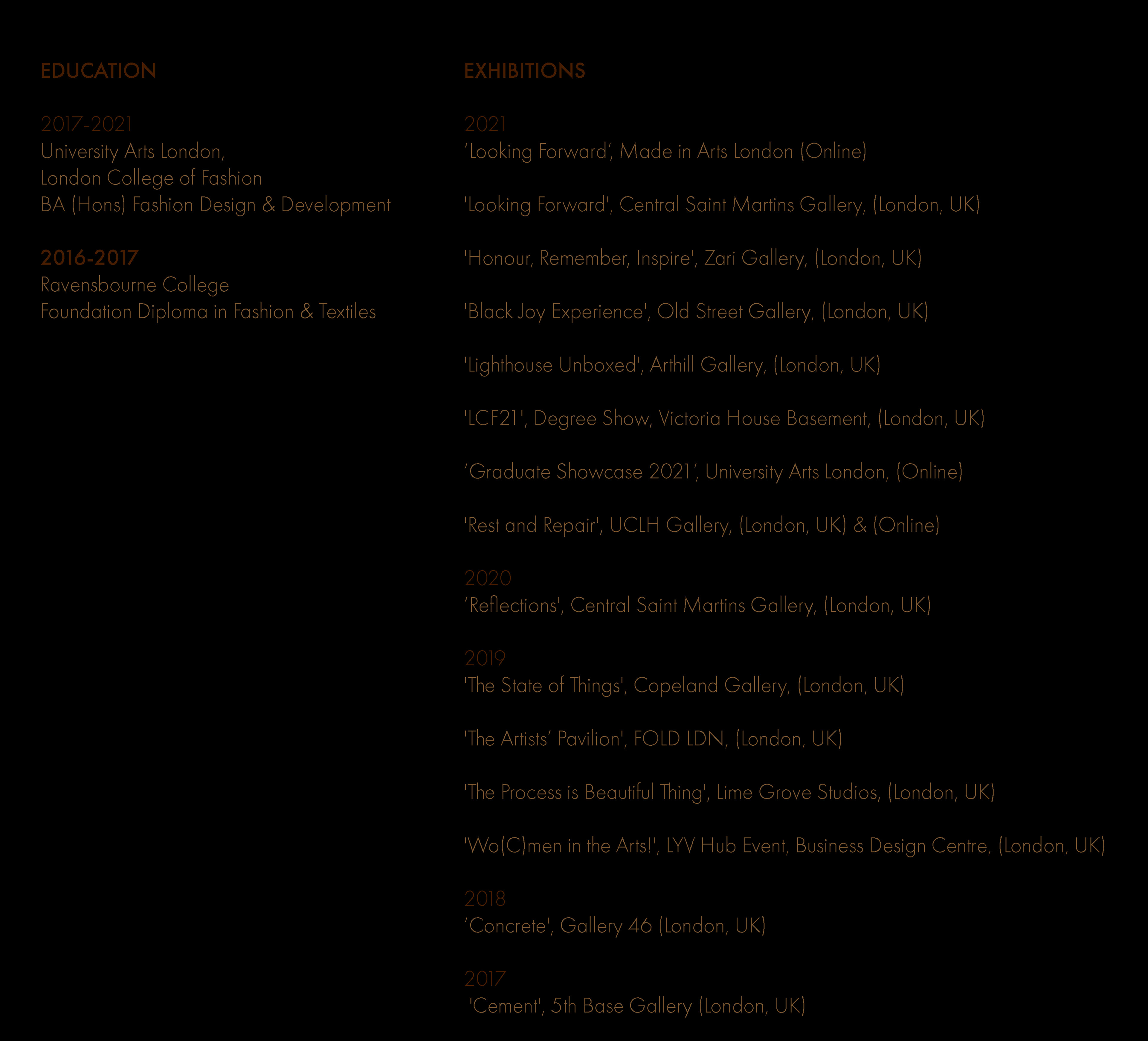 Full resume upon request.